What is a Bachelor Party? We've got a full guide to ensure you embrace the debauchery that Sin City is known for.
You already know what a bachelor party is, but here's a little reminder. It's a chance for the groom to get a proper send-off from his closest friends before he embraces matrimony. What this means is that the party should be focused on the groom and what he wants. While almost anyone can schedule the party, it's typically the responsibility of the best man.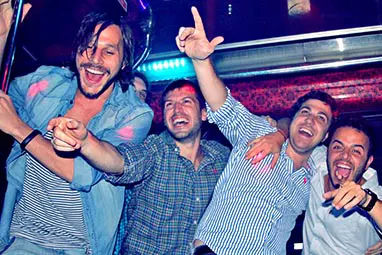 Party Details To Consider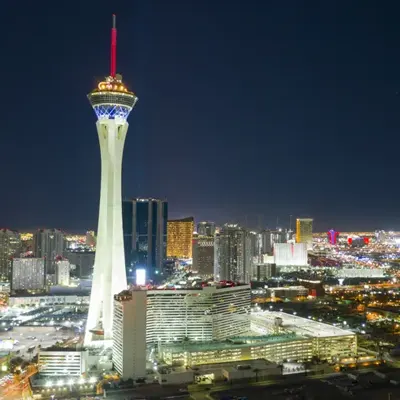 Pre-Stripper Fun
Have Your Sin City Adventures
Explore some of The Strip with your crew. Before you get down to what the strippers have to offer, ensure you enjoy a nice dinner. There are plenty of celebrity chef-owned restaurants, and with reservations, you'll get in without a wait. A good meal will also provide a base to any liquid libations you enjoy later.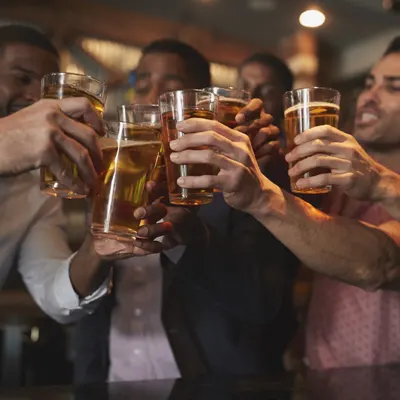 The Bar
Hire Sexy Bartenders
Most people are going to be drinking, so you might as well plan on that early on. If you go to a strip club, you're likely going to get bottle service. It will be part of the VIP club – and with multiple people drinking, those bottles can add up quickly. The alternative is to set up a bar inside of your hotel room. You can get some of the standards or your own preferences. We also recommend paying extra to have a sexy bartender keeping everyone topped up.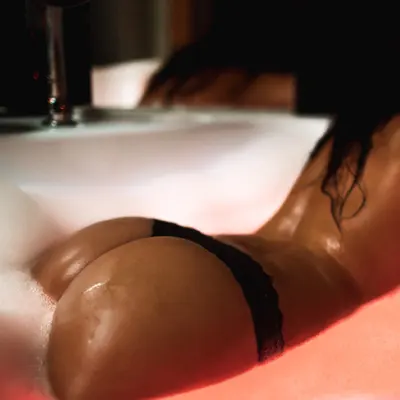 The Venue
Your Hotel Room/Suite
The venue is important as it is where you're going to ask everyone to meet. If you're going to go with a strip club, choose a club based on what is offered. You can take advantage of a VIP service, and some may even have bachelor party packages. If you plan on drinking, you'll only gain access to topless entertainment.
If you decide to have Las Vegas bachelor party strippers to your room, you'll want to choose a hotel that offers a spacious room. If you can swing it, opt for a suite or even a villa. It will ensure you have plenty of room for all of your friends as well as for the entertainers to do what they do best. The added benefit of a hotel room being your venue is that everyone has a place to crash if the drinking and partying get a bit out of hand.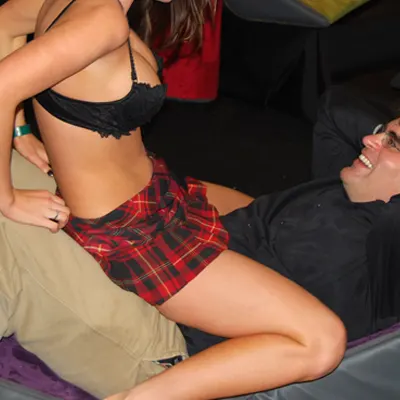 The Entertainment
Book Our Private Strippers
Bachelor party entertainment in Las Vegas is pretty simple: strippers. However, you don't have to go to a strip club. You can have Las Vegas bachelor party girls ordered right to your hotel room. You'll have to decide what level of debauchery you want. You can choose to share a strip club with dozens of other patrons that you don't know or you can have a few strippers entertain you and your crew exclusively.
Who Are You Inviting?
The wedding is for inviting all of those "obligatory" people in the groom's life. The bachelor party is all about fun. Let the groom-to-be have his fun without being judged.
Keep the guest list small. You probably won't want more than 20 people. Anything more than that will make it difficult to get dinner reservations or contain yourselves in one hotel room/suite.
There may be a few no-no's on the list, too, such as the groom's future father-in-law and his current employer. Before sending out the invites, let the groom approve the list.
Final Las Vegas Bachelor Party Tips
A Las Vegas bachelor party is meant to be epic. Planning ahead is key so that you don't find out that one component of your big plans is a no-go.
Here are some final tips to help you out:
Schedule Las Vegas bachelor party strippers early
Buy all of your liquor from a local liquor store instead of depending on room service
Ensure you ask guests to RSVP so you know how many to plan for
Split the costs of the party between all attendees
When you're ready to plan your Vegas bachelor party, call us so that we can help with the details – including the unforgettable entertainment.
Make your bachelor party planning easy, give us a call and we will get you all hooked up!